Results
Sale Results

Financial Reports and Results of Past Events
Proceeds from the sale go to Mennonite Central Committee (MCC). MCC is the relief, service and development agency of North American Mennonite and Brethren in Christ Churches. MCC seeks to demonstrate God's love through committed women and men who work among suffering people.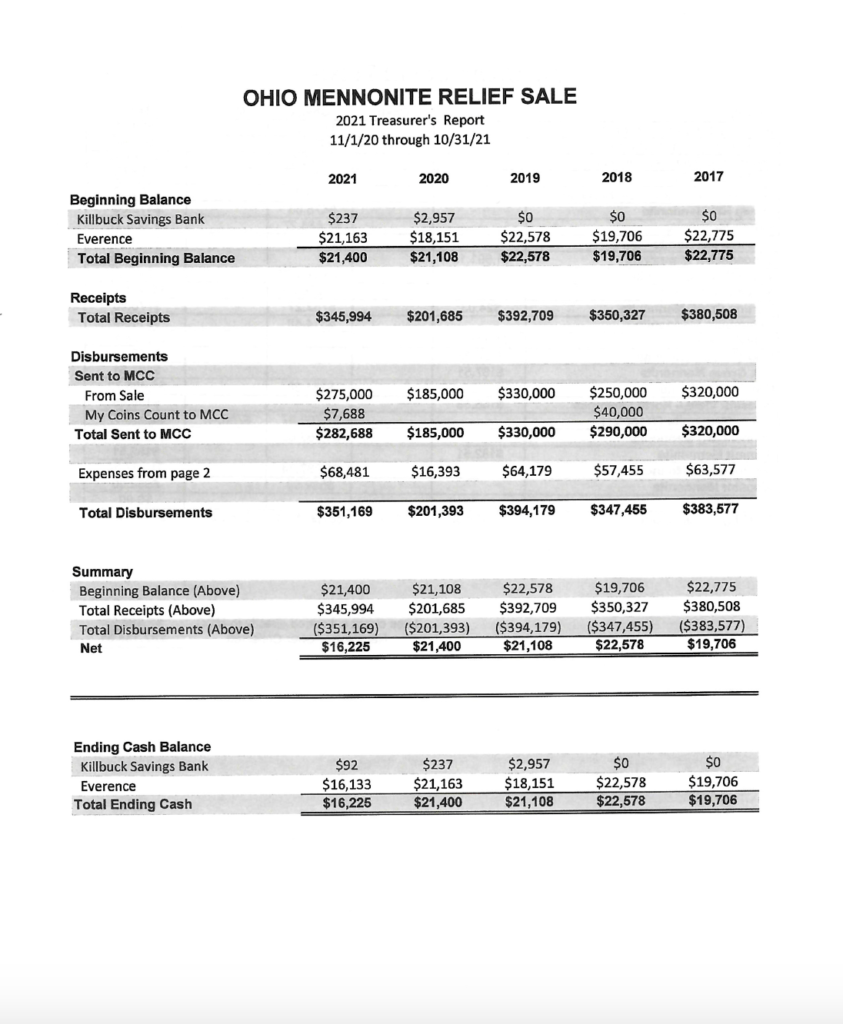 Our 2021 Annual Report shows our balance sheets for the entire year, plus some history from past years. Download the entire set of annual reports below.

Our financial year ends on October 31.